Boot Camps
6-week coaching groups for people who are serious about change.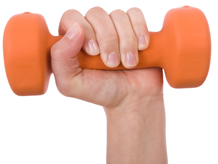 Are you struggling with:
Cleaning out clutter?
Finding a job?
Locating important papers and bills?
Neglecting priorities because you don't have good systems in place?
If so, it's time to take back control of your life! Signing up for one of Linda's boot camps can make the difference between success and failure.
Groups are limited in size to 4-6 participants and meet weekly by phone for one hour. Through weekly reading assignments, class discussions and Linda's guidance, you will learn new strategies for making progress and and maintaining your success.
Daily email check-ins ensure accountability and keep members motivated. Members support each other in their progress, sharing success stories and ideas. Sessions are recorded so if you miss a week you can listen later at your convenience.
Upcoming boot camps: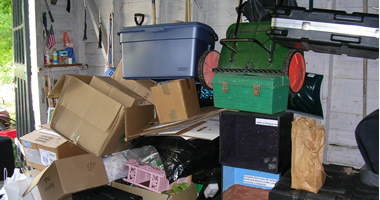 How many times have you tried to clean out, deter- mined to reduce the amount of stuff in your home or office, only to give up in despair without ever making it through to the end? The Joy of GTD
Decluttering Boot Camp
can get you on track and keep you focused from start to finish. Also great for down-sizers who are feeling overwhelmed about cleaning out the house.
Ready, Set, Declutter!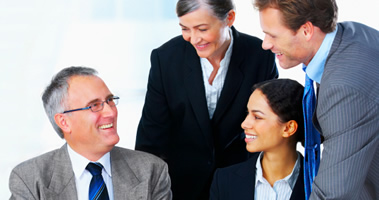 You come home from that marketing seminar all fired up and ready to go. But then the reality of serving your current clients takes over and lead generation takes a back seat. It doesn't have to be like that. You absolutely can succeed in carrying out great new lead generation ideas even when business is brisk. You just have to know how to go about it.
More info
.
Need Help Getting things Done?

Ready to take the plunge on a specific project you need to focus on, right away? Express coaching may be the right solution for you.




Want to do some deeper work to better understand your mental roadblocks? Individual coaching can help.




Do you like working out your own strategies? The Joy of Getting It Done can help you figure out your own plan for success.
Testimonials

"Before this boot camp, I was always underestimating how long it takes to get tasks done. Now I have more grounded and realistic understanding of how long things are actually going to take to accomplish."
~ Susan, Boot Camp Participant, Winchester, MA

"Linda was able to coach us beyond roadblocks and give us strategies to deal with resistance that were really helpful."
~ Catherine K., Boot Camp Participant

"The daily email check-ins were a huge shot in the arm."

~ Nancy D., Stoneham, MA