Presentations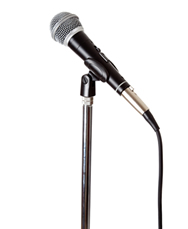 Do You Know Anyone Who:
Is always disorganized?
Doesn't use time effectively?
Struggles to keep up with personal tasks and to-do's?
Wastes money as a result of being disorganized?
Squanders hours on the Internet?
Never achieves his New Year's resolutions?
Lets life run her, instead of the other way around?
Wants to change their ways but doesn't know where to start?
It's not a case of will power or self-discipline. It's a case of putting effective systems in place that will help participants make the changes that they want to make in their lives.
Linda's presentation,The Joy of Getting It Done is designed to teach people those systems, to give them the specific skills and strategies that help them meet their goals. Audience members leave with a realistic, achievable approach to meeting those challenges that hold them back. They are empowered to make immediate, positive changes in their lives.
If your organization's members or employees could benefit from The Joy of Getting It Done, contact Linda. She can work with your group to identify any specific objectives and to schedule a presentation date. The presentations last approximately one hour.
Presentations can be tailored to meet any organization's goals, audience or special interest.
Topics Addressed
Prioritization

- What's really important here?

Time Management

- A look at how you currently spend time vs. how you could spend time.

The Toolkit

- Simple yet effective techniques for implementing change, including:

Incorporating new habits into your daily life.
Working more effectively.
Tackling overwhelming projects, including getting your space organized.

Obstacles to Change

- What's getting in the way?
Contact Linda to schedule a presentation for your organization.
Complete list of upcoming and past presentations.
The Joy of Getting It Done presentation is ideal for:

Conferences

Library Programs

Professional Organizations
Testimonials

"The presentation was well-paced and Linda's ideas just kept flowing. The time passed quickly and I never looked at my watch."
~ S.O., Lowell, MA

"Really gave concrete usable information and incentive to start again. And the humor was fun."
~ D.P., Audience Member, Amerst NH Public Library

"Downsizing after a family of nine was daunting. Linda gave me practical strategies, realistic steps... and hope! Now I'm well on my way to success."
~ Claire, audience member, Tewksbury Public Library

"I really learned a lot at your recent presentation at the Bedford library. Thank you so much for the great info you shared - I've already improved my focus by being more mindful of the time I'm spending on various tasks. I'd gotten myself started on (and made real progress on) two difficult projects by coaxing myself into 'just 20 minutes,' like you suggested."

~ S.K., audience member, Bedford Public Library