The Joy of GTD for REALTORS®
Individual Coaching for Real Estate Professionals

Need help filling your pipeline?
Top-producing REALTORS® know that lead generation is the key to attracting the most buyers, getting the most listings and earning the greatest commissions. Keeping your pipeline full requires discipline and consistent attention to new business. Linda can help you institute regular lead generation habits to keep clients coming and avoid dry spells while still attending to the nuts and bolts of your real estate practice.
One-on-one coaching sessions with Linda will focus on how you spend your time. All coaching is done over the phone. It's easy to work with Linda from the comfort of your home or office and most clients can thrive with just 30 minutes of customized coaching a week.
---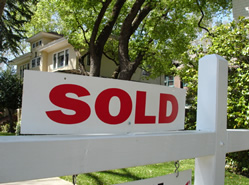 Ready to establish new habits and routines?
Linda can help you with:
Regularly spending time on lead generation
Tackling tasks and calls that you avoid
Updating your sphere
Keeping your online presence up-to-date
---

Testimonial

"Being accountable to someone was very motivating. I've incorporated these new skills into my professional and my personal life. Thanks, Linda!"
~ C.B.. REALTOR®

To learn more about about how individual coaching for real estate professionals can help you improve your bottom line, email Linda to set up a compimentary 20-minute consultation.