The Joy of GTD for REALTORS®
Presentations for Real Estate Professionals
Linda's presentation, The Joy of Getting It Done® for Real Estate Professionals, introduces realistic ways for REALTORS® to make better use of time and grow the bottom line. Linda offers a Tool Kit of 10 simple techniques for improving productivity. These include strategies for structuring the day, creating routines, dealing with distractions, tackling large projects and more.
This is not a presentation about knowing what to do to be a top-producing agent – there are many books and courses for that. This is about giving your associates the time management tools they need so they can do what they know. Too often, lead generation gets relegated to second place behind the daily details of a busy real estate practice. Top-producing REALTORS® make marketing a priority but many others struggle just to keep their heads above water, never mind growing and updating their spheres. Linda's presentation offers realistic methods for keeping all the balls in the air.
---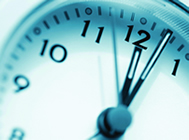 A few of the many topics Linda addresses:
Creating sustainable routines
How to break down daunting tasks
Avoiding your "black holes"
A realistic approach to getting (and keeping!) your space organized
---

Testimonials

"Linda gave a wonderful presentation to our group of experienced real estate agents. The techniques she offers are practical and very realistic. Her approach is helpful without being overwhelming."
~ Mary Ann Quinn, REALTOR®, Reading, MA

"I felt like she was speaking directly to me."
~ Bob M., REALTOR®, audience member

To schedule a presentation for your real estate organization or association, email Linda or call her at 781-944-9388.